The Patrol Division is the most visible and considered to be the backbone of the Dale County Sheriff's Office. The Patrol Division is under the direction of Lt. Brandon Elmore (Day Shift) and Lt. Dale Meyer (Night Shift). These deputies provide Law Enforcement services 24 hours a day, seven days a week and patrol 563 square miles.
Patrol Deputies are the first responder to crimes committed within Dale County. Patrol also provides a proactive presence in an effort to prevent crime. Patrol deputies provide emergency response in life threatening situations and non-emergency assistance to a variety of criminal, traffic, medical and civilian matters as well as natural disasters that may impact the community.
Patrol deputies provide a full range of law enforcement services to the residents and visitors of Dale County. Deputies practice community policing to develop partnerships with the public to promote crime prevention and solve problems.
Patrol Deputies are assisted by K-9 "Chief", a 2 year old Czech Shepherd, bred in the United States, certified in Narcotics detection and Tracking.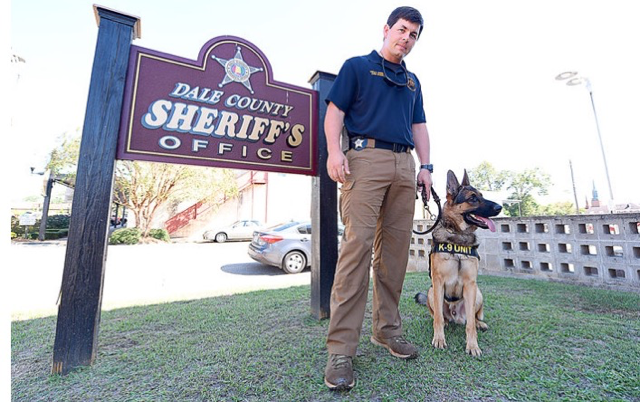 The Sheriff's Office prides itself in providing our citizens with the highest level of law enforcement services.